We can help plan your memorial
space as a unique and tranquil
garden setting.

| LEARN MORE |



The technical side of designing
and creating your memorial.
Check out what we can do!

| LEARN MORE |



Our in-house team of experienced and dedicated memorial designers have
produced many unique and custom memorial designs. New or custom
cremation memorials, baby and child memorials, War Memorials and civic
projects, please
contact us
with your unique requirements or ideas and we
will make your design a reality. If required, Premier Columbaria can provide
inscription services which are second to none.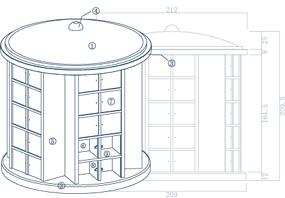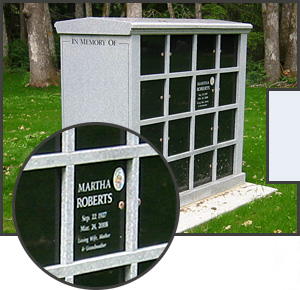 Add a custom inscription to the side of your columbaria for easy
identification. This space can also be used for decoration for added
detail to the columbaria. Also inquire about our high quality and
reasonably priced niche engraving service (see bubble for example).

Our designers & engineers can help plan and develop a
custom feature for your project. Here is an example of
a concept drawing to help visualize what your memorial
space could look like. See our custom projects section
for finished memorials.